Transcranial Magnetic Stimulation
What is TMS therapy?
TMS (Transcranial Magnetic Stimulation) is a neurostimulation technology that uses gentle magnetic waves to stimulate areas of the brain that are underactive in depressed individuals.
Treatment involves sitting comfortably in a chair while you are awake and alert and wearing a padded helmet. The typical treatment course is 20-minute daily sessions five days a week for six to eight weeks. There is no down or recovery time and is easy to incorporate sessions into your daily routine to help you achieve wellbeing.
Clients may resume normal daily activities after each session.
How does TMS therapy work?

Transcranial Magnetic Stimulation (TMS) uses gentle magnetic pulses to stimulate neural networks in the brain involved in depression, anxious depression, and other mental health and brain conditions. During TMS treatments, a padded helmet is placed on the client's head. These magnetic pulses are safe and effective, similar to those produced by a magnetic resonance imaging (MRI) machine. Our goal is to improve these neural networks so that the client experiences wellbeing and overall improved quality of life.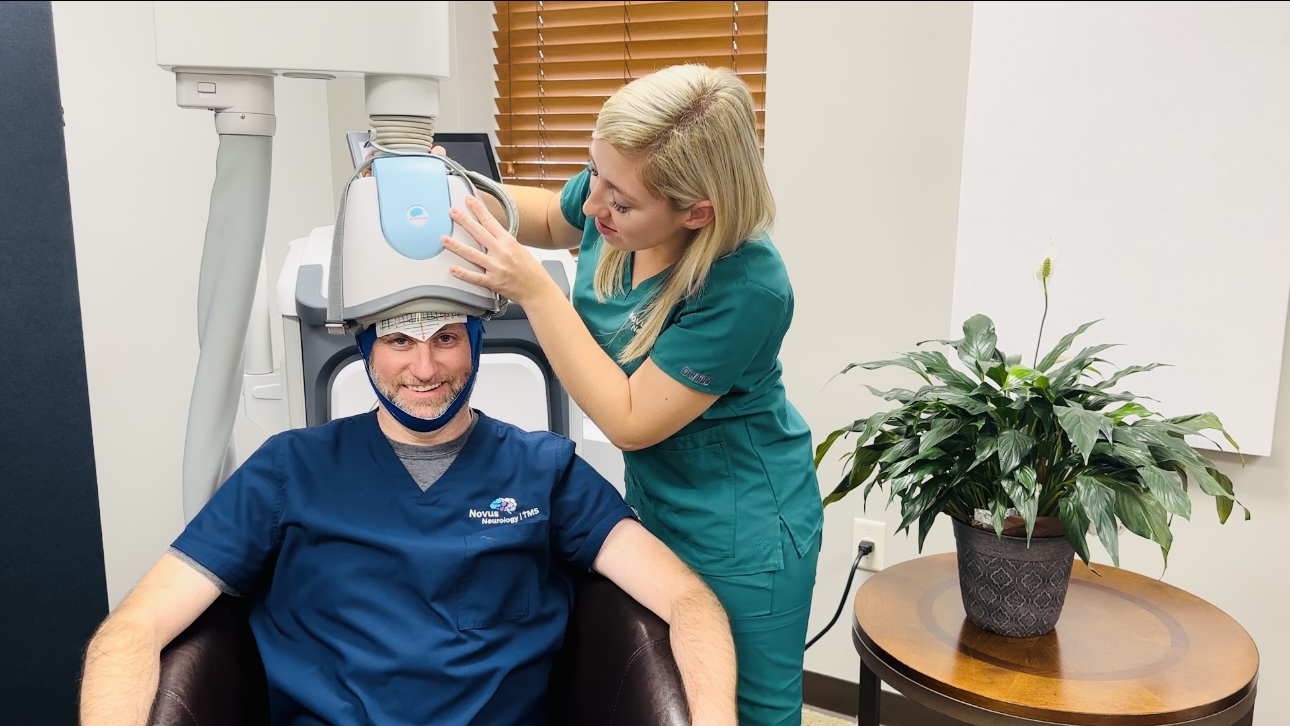 What are the Benefits of TMS?
Noninvasive Outpatient Treatment
TMS does not involve surgery or implantation of electrodes. No hospitalization or anesthesia is required.
Safe and Effective
TMS studies use gold-standard benchmarks, such as randomized, double-blind protocols and in-depth analyses, to reach solid, evidence-based conclusions.
20 Minute Sessions
During treatment sessions, clients relax in a comfortable chair while wearing a padded helmet.
Minimal Side Effects
Most clients experience few, if any, side effects. Individuals undergoing TMS treatment may experience a mild headache or scalp discomfort during the procedure itself, with some reporting a tapping sensation in the targeted area.
Improved Quality of Life
Approximately 4 out of 5 clients achieve a clinical response and 2 out of 3 achieve remission from depression.
What Neurostimulation Technology do We Use at Novus?
Novus TMS is a provider of the BrainsWay technology platform which is based on a unique breakthrough technology called Deep TMS. Deep TMS can reach significant depth and breadth of the brain and produce broad stimulation and functional modulation of targeted brain areas.

Our treatment using the BrainsWay technology features unique, patented coils that are fitted into a helmet that is secured snugly to the patient's head during the treatment. This requires no surgery or incisions and is a completely non-invasive, in-office therapy treatment.

BrainsWay's therapy has been utilized in over 60 clinical trials worldwide. In the U.S., the Company's device has been FDA cleared for the treatment of Major depressive disorder (MDD), Obsessive Compulsive Disorder (OCD), Anxious Depression, and Smoking Addiction.
Meet Dr. Prestley
Tuscaloosa, AL
Novus TMS
Hi, I'm Dr. Timothy Prestley
Tim Prestley, MD is a graduate of UAB School of Medicine and UAB Neurology Residency Program. He has over 10 years of experience in the diagnosis and treatment of all aspects of neurological disorders both in the hospital and outpatient setting. He is the founder and director of Novus TMS (formerly University TMS) where he uses Brainsway deep TMS technology to provide an innovative, FDA-cleared treatment for depression, anxious depression, smoking addiction, and OCD.
Additionally, he uses deep TMS therapy for off label treatment for memory disorders, stroke recovery, PTSD, tremor, ADHD, autism spectrum disorders, insomnia, and generalized anxiety disorder.
In addition to his TMS practice, Dr. Prestley has practice and research interests in head and neck pain syndromes, traumatic brain injury/concussion, stroke, dementia, and the complex neuro-psychiatric symptoms associated with these disorders. Dr. Prestley served as a partner at Alabama Neurology and Sleep Medicine and oversaw a busy inpatient neurology consultation service at Northport Medical Center. He has previously served as co-director of inpatient neurology services at DCH RMC and adjunct faculty at the University of Alabama School of Medicine Tuscaloosa campus.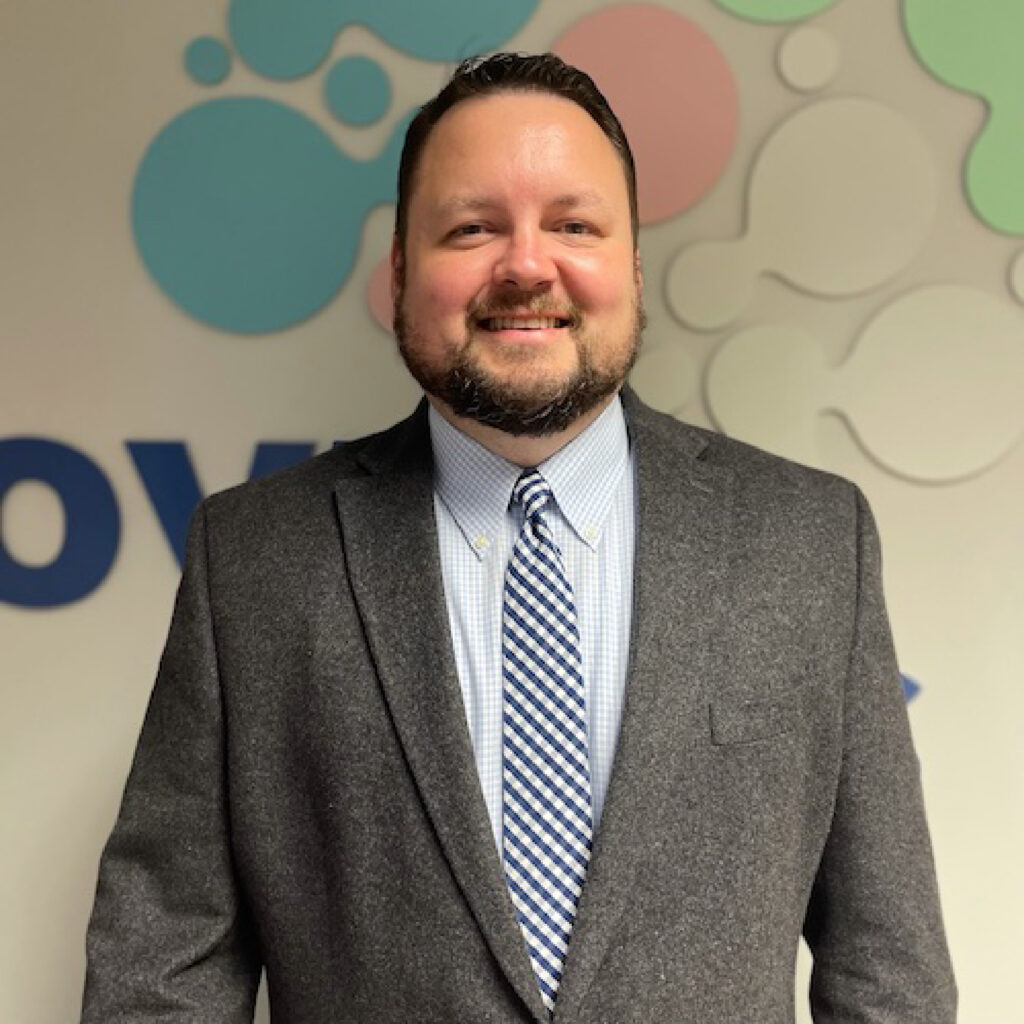 Founder/Director/Neurologist
He is a native of Pumpkin Center, AL. He and his wife, Danielle, have 4 children. When away from the office, he enjoys spending time with his family and is involved with his church at FBC Tuscaloosa.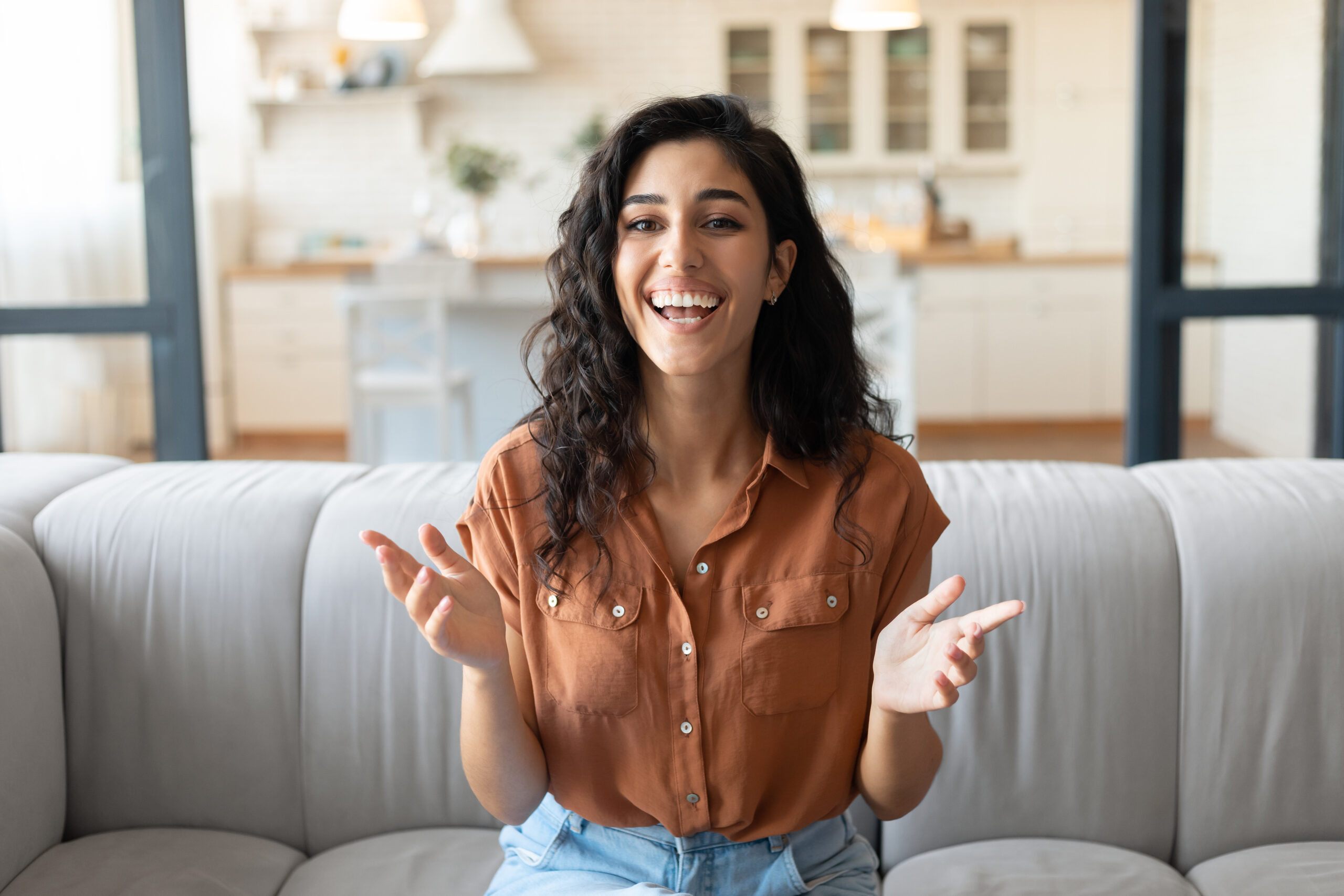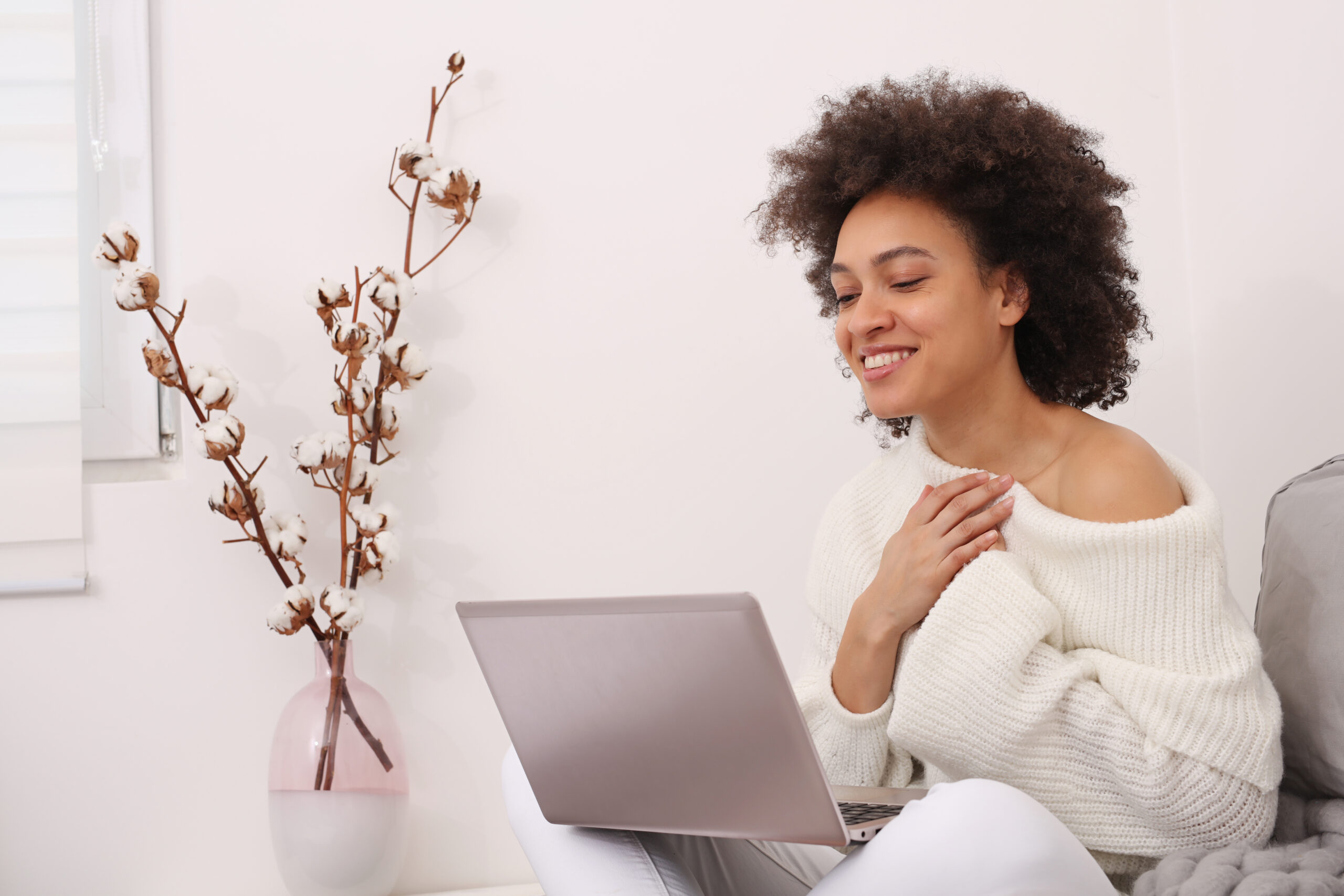 Our Clients Saying?